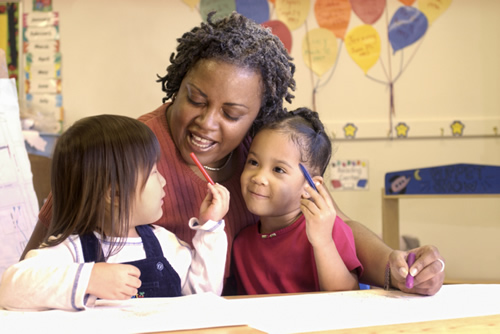 Special Education is complex and resource rich. In order that all children and families are served appropriately, dedicated and highly competent staff must be in place.

This staff interacts with a variety of service providers, paraprofessionals, general educators and administrators.

This staff must be assisted by many people desirous of providing responsive and effective programs and supports.

We are proud of the dedicated special educators, paraprofessionals, related service providers, general educators and administrators who support all students with disabilities in Central Dauphin School District.
Ms. Amy L. Pastorak
Director of Special Education
apastorak@cdschools.org
Mrs. Sherry L. Campbell
Assistant Director of Special Education
Supervisors of Special Education
Mr. Gregory C. McCurdy
Special Education Supervisor
Schools (Secondary): Central Dauphin East High, Central Dauphin East Middle, Swatara Middle
Alternative Education: SAIL, Dauphin County Prison
Dr. Karen Hertzler
Special Education Supervisor
khertzler@cdschools.org
Schools (Secondary): Central Dauphin High, Central Dauphin Middle, Linglestown Middle
Dauphin County Technical School (Special Education Liaison)
Alternative Education: SAGE and Schaffner Youth Center
Mrs. Karen L. Eppinger
Special Education Supervisor
Schools (Elementary): Chambers Hill, E.H. Phillips, Lawnton,

Mountain

View, Paxtang, Rutherford,
Alternative Education: Gaudenzia Drug Rehabilitation Center
Mrs. Beth Light

Special Education Supervisor
Schools (Elementary): Linglestown, Paxtonia, Tri-Community, Middle Paxton, North Side, Paxtang, Rutherford,
Social Workers
Ms. Karen L. Bozich
Social Worker (District-Wide)
Mrs. Nicole L. Corl
Social Worker (District-Wide)
Mrs. Trisha Adams
Mrs. Wendy Piazza
Ms. Kathleen Mieczkowski
Mrs. Bonnie Melenchek